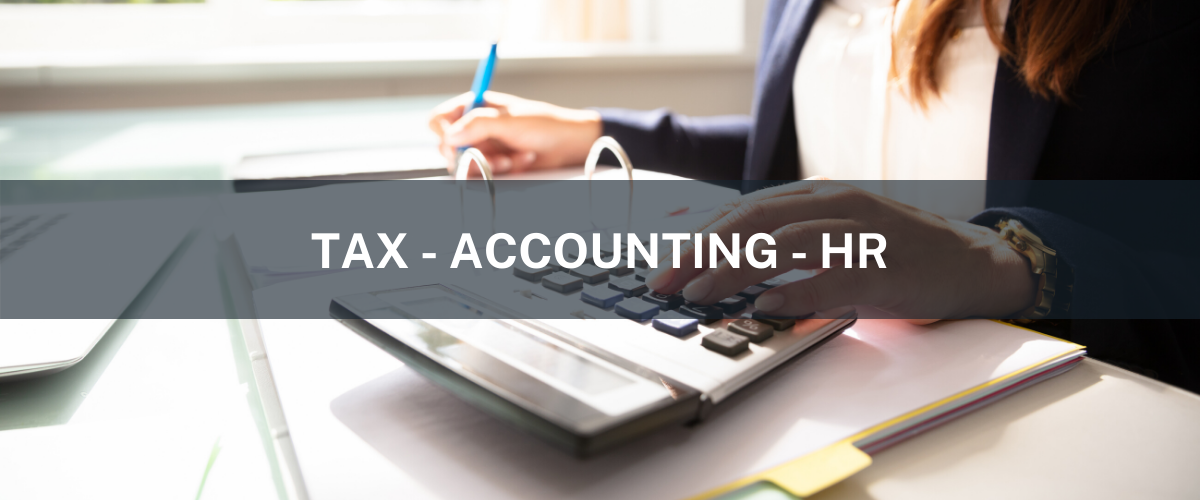 We maintain Tax-Accounting-HR consulting services with experienced staff

.

and partners to provide value-added services to small and medium-sized businesses, with the desire to create an environment
comprehensive business, where investors come to Vietnam just need to focus on ideas and implement business projects.
Law Plus will implement and resolve issues related to law, relationships with state agencies, procedures related to taxes, accounting books, human resources, and labor of enterprises.
Our Tax-Accounting-HR services includes:
Consulting tax issues, accounting, human resources;
Initial tax registration, online tax declaration registration, online tax payment registration;
Register electronic invoices (e-invoice); issuing electronic invoices;
Open a bank account;
Track and record accounting books;
Financial report;
Make tax returns, tax reports;
Prepare audit records;
Payroll; insurrance; PIT;
First registration service of insurance (social insurance, health insurance, accident insurance);
Register and declare an increase or decrease in social insurance, health insurance, unemployment insurance;
Make reports related to compulsory labor in accordance with the law.
Working with labor management agencies, insurance agencies, tax authorities;
For detailed advice and information, please contact us via phone  +84 2682 779 399 or email info@lawplus.vn.
Our  services includes:
First of all, our consulting tax issues, accounting, human resources;
After that, an initial tax registration, online tax declaration registration, online tax payment registration;
In addition, the register electronic invoices (e-invoice); issuing electronic invoices;
In other words, we can open a bank account;
Besides, the customers track and record accounting books;
Our 

tax, accounting, hr

services includes:
First of all, our consulting tax issues, accounting, human resources;
After that, an initial tax registration, online tax declaration registration, online tax payment registration;
In addition, the register electronic invoices (e-invoice); issuing electronic invoices;
In other words, we can open a bank account;
Besides, the customers track and record accounting books;
Our  Tax-Accounting-HR services includes:
First of all, our consulting tax issues, accounting, human resources;
After that, an initial tax registration, online tax declaration registration, online tax payment registration;
In addition, the register electronic invoices (e-invoice); issuing electronic invoices;
In other words, we can open a bank account;
Besides, the customers track and record accounting books;
First of all, our consulting tax issues, accounting, human resources;
After that, an initial tax registration, online tax declaration registration, online tax payment registration;
In addition, the register electronic invoices (e-invoice); issuing electronic invoices;
In other words, we can open a bank account;
Besides, the customers track and record accounting books;